A missing tooth can be problematic – from making you feel self-conscious to affecting everyday tasks like eating and speaking. Additionally, it opens the door to other dental problems that can negatively impact oral health, misaligning your adjacent and opposing teeth and bite issues.
According to The National Health and Nutrition Examination Survey (NHANES), over 90 percent of adults suffer from tooth decay between the age of 20-64. Similarly, the number of people with one or more missing teeth is also increasing daily.
Fortunately, today modern dentistry has come up with many options to resolve missing teeth problems and help restore your beautiful smile.
5 Ways To Replace A Missing Tooth 
Dental Implants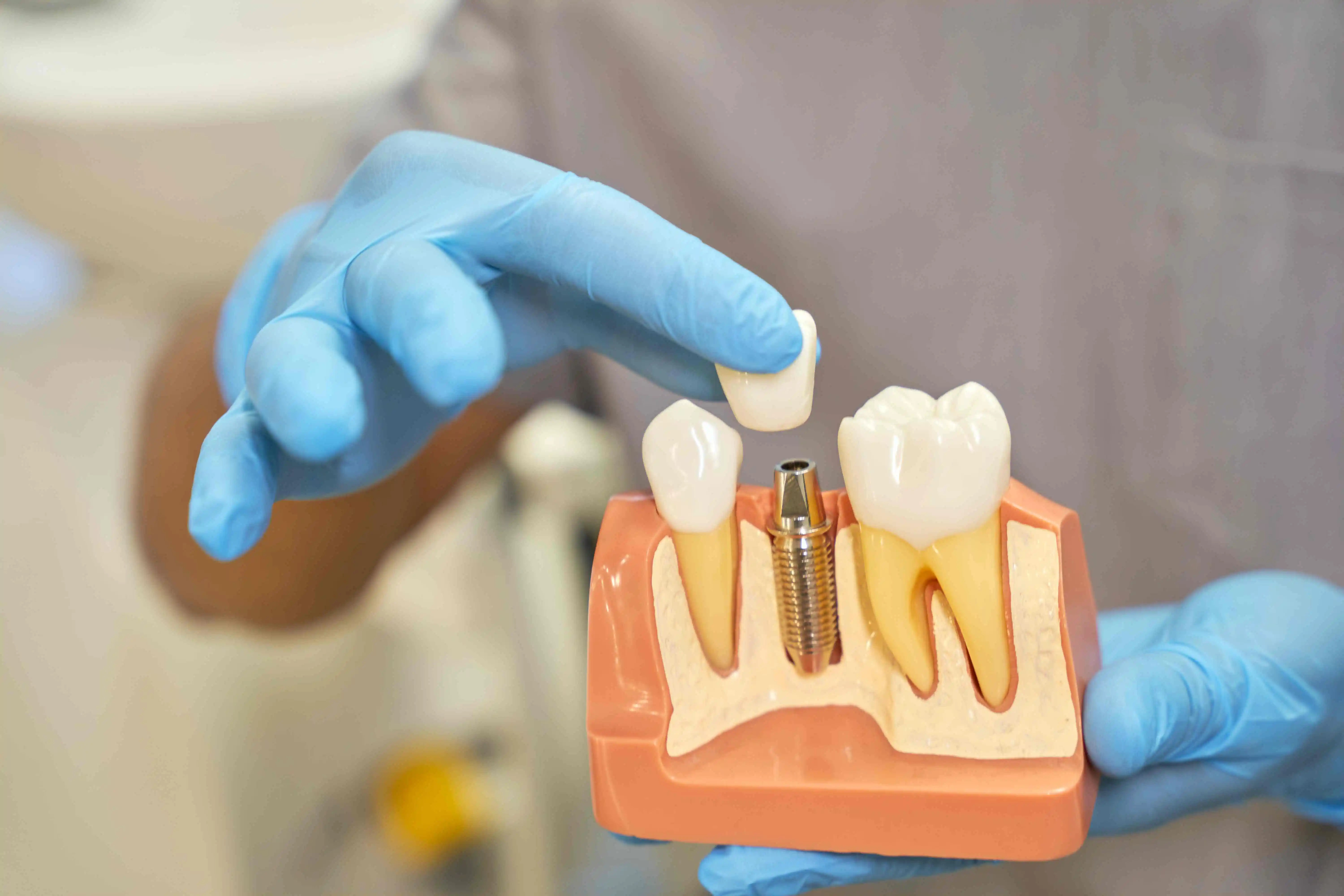 One of the most common procedures to replace missing teeth is dental implants, making it a reliable option that looks and feels just like your natural tooth. They are a permanent solution for single and multiple missing teeth; if taken care of properly, they can last you a lifetime.
However, a dental implant is a rather lengthy procedure. Once you are a candidate for the treatment, your dental professional will schedule a surgical procedure to place the implant base within the jaw bone. 
After a few weeks or months of healing, a dental crown is positioned on top to replace the missing tooth.
Pros of Dental Implants-
It is considered one of the best options to replace a missing tooth.

It provides you with a natural feel and look.

The adjacent teeth remain unaffected and intact.

They are a permanent, lifelong replacement, with no special care other than basic oral hygiene (brushing, flossing, etc.)
Cons of Dental Implants
Dental insurance does not cover dental implants as it is an expensive procedure.

The process involves invasive surgical procedures, a lengthy healing time, and room for infection.
Implant-Supported Bridge 
An implant-supported bridge is ideal for multiple missing teeth in a row. Replacing each tooth with a single dental implant can be lengthy and unnecessary.
An implant-supported bridge only involves two implants for the teeth at both ends of the gap. If you have lost your middle tooth, then there is no requirement for screwing of implants. 
Pros of Implant-Supported Bridges
It is an economical choice for replacing multiple missing teeth in a row.

Implant-supported bridges are as effective as single dental implants.

Similar to single dental implants, they look just like your natural teeth.
Cons of Implant-Supported Bridges
You can only go for an implant-supported bridge when many missing teeth are in a row.

They aren't a permanent solution, and the bridge might need replacement.

The process requires numerous visits to the dentist.
Tooth-Supported Bridge 
As the name suggests, a tooth-supported bridge uses your existing natural teeth to support the bridge instead of implants. Dental crowns are placed and cemented on the supporting teeth. The procedure takes a few visits to get completed.
Pros of Tooth-Supported Bridge
They provide a realistic look and feel, similar to a dental implant.

The process doesn't involve any surgical steps.

More economical than a dental implant.
Cons of Tooth-Supported Bridge
The natural teeth must be shaved down for the dental crowns to fit, increasing the chance of infection and decay down the road.

Poorly fitted bridges can damage the adjoining teeth over time.

Food particles can get lodged underneath the dental bridge, making cleaning difficult. This increases the risk of infection and bone loss if you aren't careful with your cleaning.
Removable Partial Dentures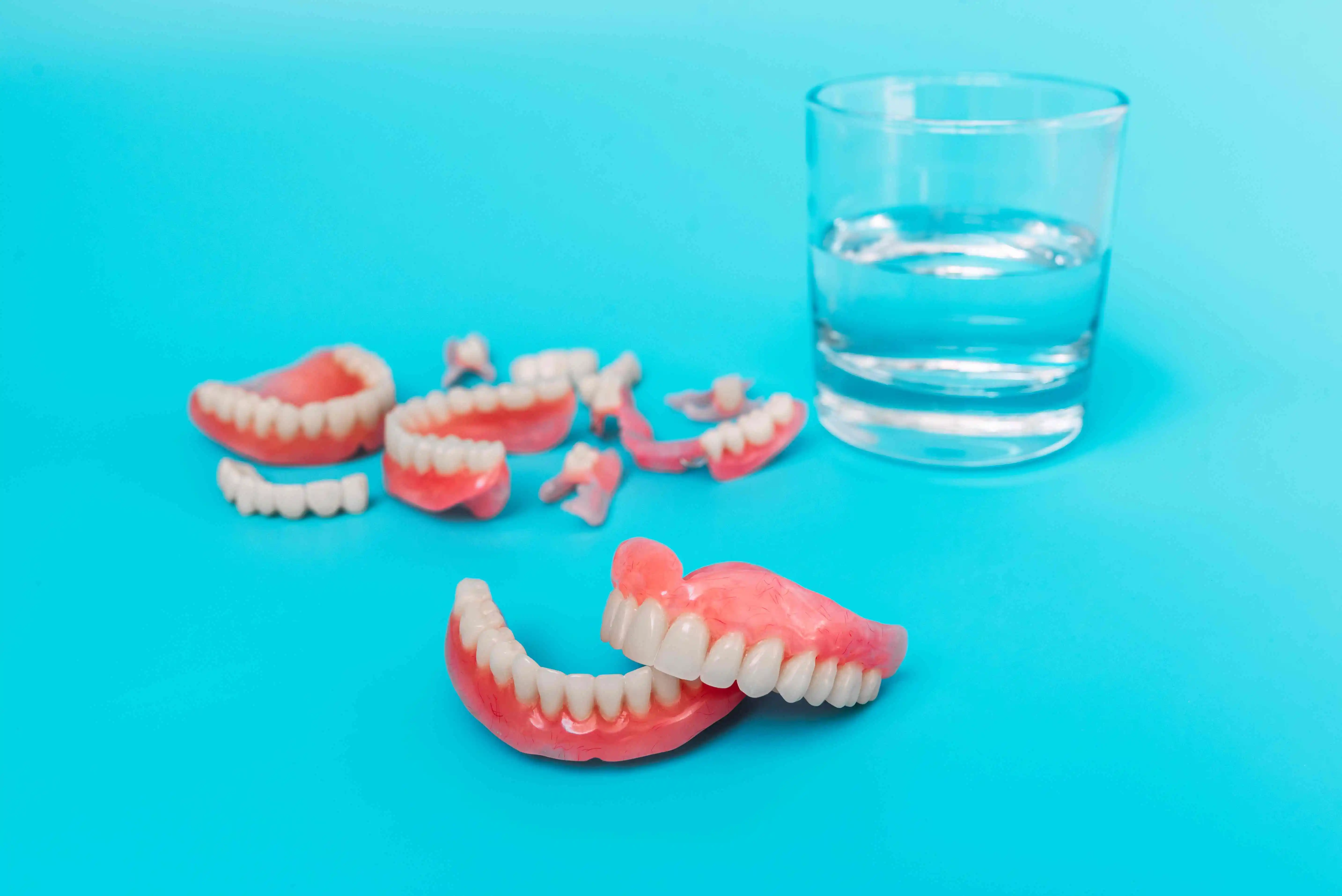 Removable partial dentures, or RPDs, are a comparatively more uncomplicated option to replace missing teeth. They are great for individuals with a few missing teeth (hence the name "partial"). 
They are clasped into the correct place, ensuring the false teeth are held in the proper spaces.
Pros of Removable Partial Dentures
If the patient loses more teeth in the future, the other false teeth can be added directly to the partial denture. This helps save time and money.

It is one of the cheapest options for replacing missing teeth.

Easy to repair and replace if required.

The application is simple.
Cons of Removable Partial Dentures
They can be uncomfortable if not made properly.

They must be removed and cleaned daily.

It must be removed before sleeping.

Due to the visibility of the metal clasps, partial dentures appear as natural as other options for replacing missing teeth but do not blend in thoroughly.
Flipper
A flipper is a temporary partial denture. The name arises from its ability to flip in and out of its position. It is independent of any surrounding teeth and has no metal clasps.
Pros of a Flipper
Relatively cheaper.

A painless option for replacing a missing tooth.

Provides temporary tooth replacement until a more permanent option is available.
Cons of a Flipper
It can be uncomfortable.

The bulky design has a greater chance of breaking.
Get Your Missing Tooth Replaced at University Ave Dental Now!
Whether you lose a tooth through injury, infection, or decay, University Dental Ave Blaine, MN has multiple options for you to bring back your smile.
While each choice has pros and cons, our dental professionals can help you choose the best depending on your specific needs and budget.
The dental experts at University Ave Dental are Dr. Dominic Milano, and Dr. Don Blakeslee have years of dentistry and finessed skills. They are committed to serving the Blaine and Coon Rapids communities with compassionate, individualized care.
Furthermore, each member of our genuine, easy-going, and personable team is highly qualified and trained to help you achieve your dental health goals. To schedule an appointment, give us a call at (763) 784-1242.